PLEASE PERFORM THE BELOW IMMEDIATELY AFTER YOUR FINAL 2019 PAY-RUN

FIRST: Complete your final pay run for the financial year and proceed to STP Submission and follow the steps below;

1) You will notice that the system will automatically select " YES " that this is the final Payrun of the year.

2) Soon as you have finished the final STP submission. Change your financial year dates:

You will find this under Tools>Application Options>Payroll


3) Immediately set-up your Superannuation End of Month (cutoff) dates for the new financial year.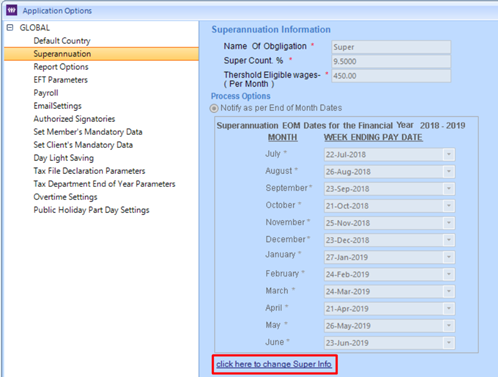 4) All done!! Thank you for being a productive EntireHR client and well done on adapting to the new Single Touch Payroll process before the rest of the nation!