After large version upgrades, EntireHR will require members to update their unique "database ID" into EntireHR to continue receiving push notifications from the system and remain compatible with future updates.

This usually works through deleting and re-installing apps, however in some cases that will not allow the member ID to reset, and members will need to actually log out and log back into the app manually, even after deleting and re-installing the app.

There is a way to check which members actually need to " Log in/Log out", with the report below. This report is very handy because it also allows you to directly contact the members from this screen as well.

If you have any members not receiving notifications after your upgrade, and they have re-installed the apps already then please perform the below steps:

---
Full Instructions:

Click on Reports



Scroll to bottom left box: Mobile App User Login Reports

Click on View App Logged In Member Details

5. Check the column on the righthand side "
Login DateTime" (click on this title to " sort by date ") -
if the login date is BEFORE your last version release date, then this member needs to Log Out & Log Back into their App so they can
receive
Push Notifications from the new system.
6. Use the SMS & Email function on the by selecting the left-hand side to contact all members to Log Out & Log Back Into the App (instructions on this below)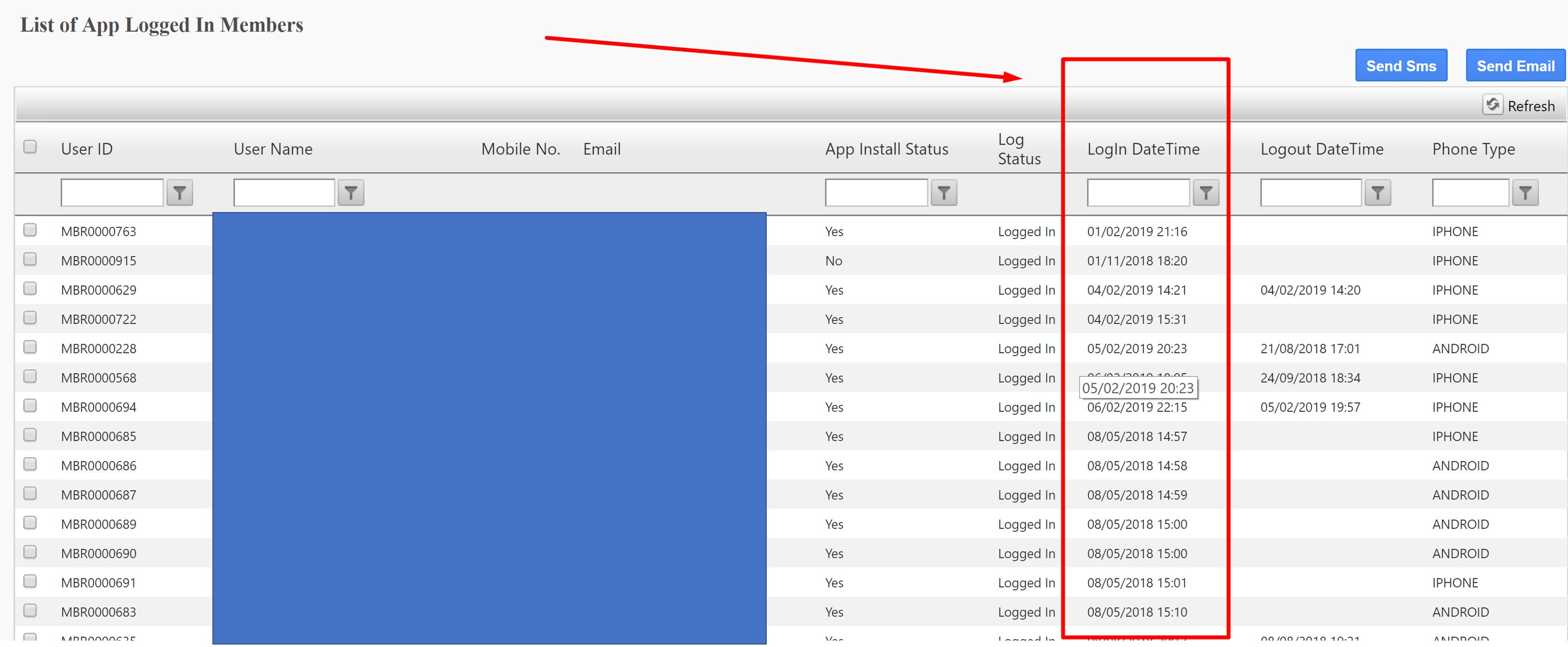 7. Tell Members to Tap on the More Options Menu found in the top left corner of the App. From here they can scroll down and select Log out highlighted in the image below.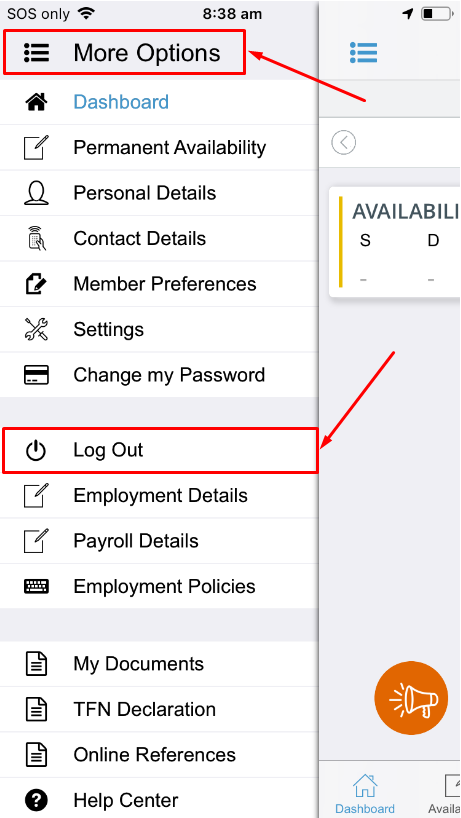 Once they do this and log back in, they have reset their database " token " and the notifications should all be sending fine.