Australian Public Holidays differ from State to State and Regions. To manage all of the different Public Holidays the system allows you to enter in custom dates based on offices.

To add Public Holidays in your system please follow the below steps.

Within the Finance portal select Tools > Set Public Holidays.


The Public Holiday Screen will Appear.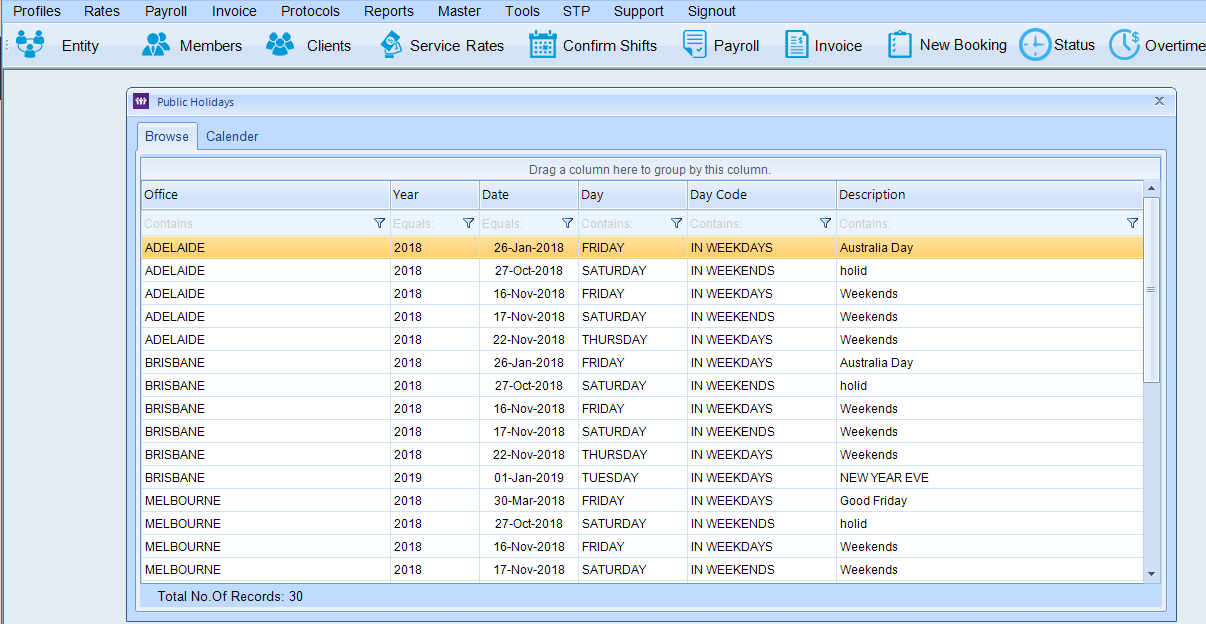 Within the Public Holiday screen the Browse Tab provides a list of previously entered holidays.

Underneath the column headers you are able to apply search filters as shown in the image below.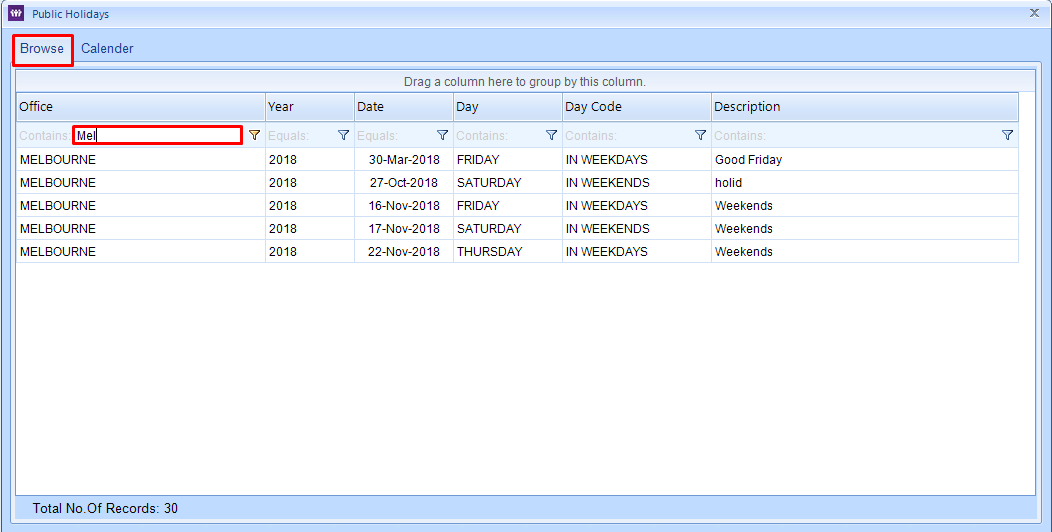 How to create a new Public Holiday
To create new Public Holidays select the Calendar Tab. Please note all fields marked with a red * are mandatory.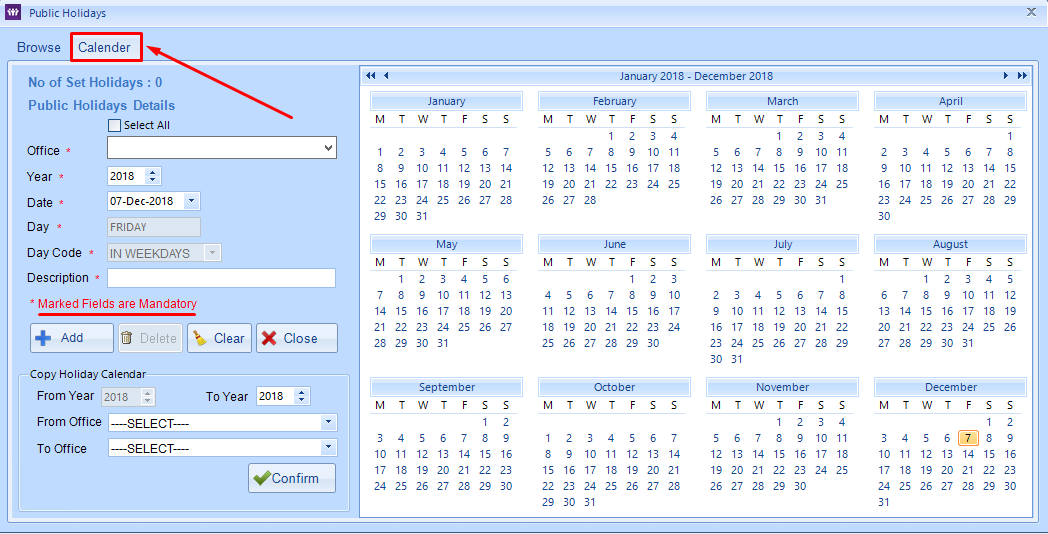 Due to Public holidays being different from State to State and Region they are set at as per office.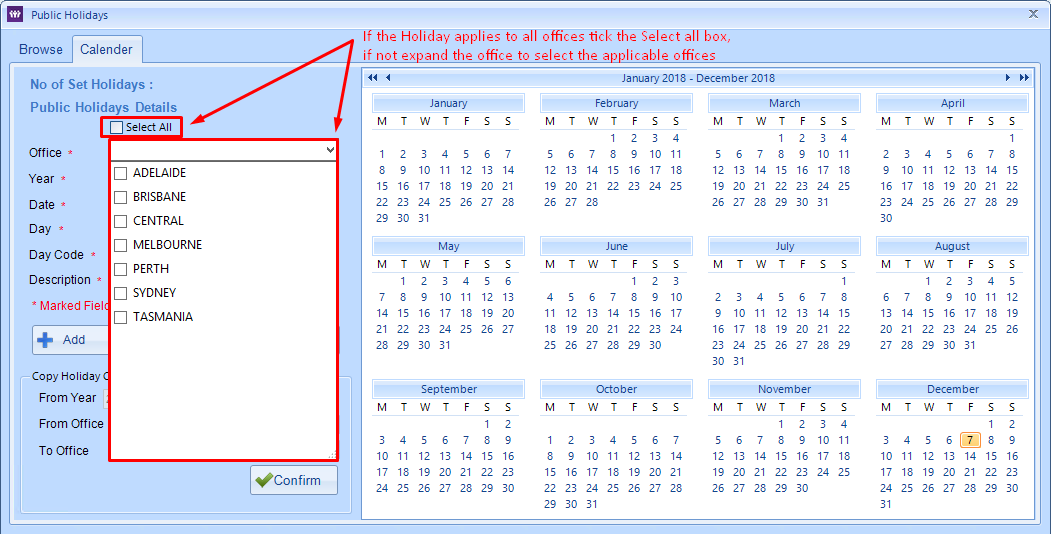 Once You select an Office(s) the calendar will populate any Public Holidays already entered by shading the date. To view what is entered for a date you can hover you mouse over and the Holiday Description will appear.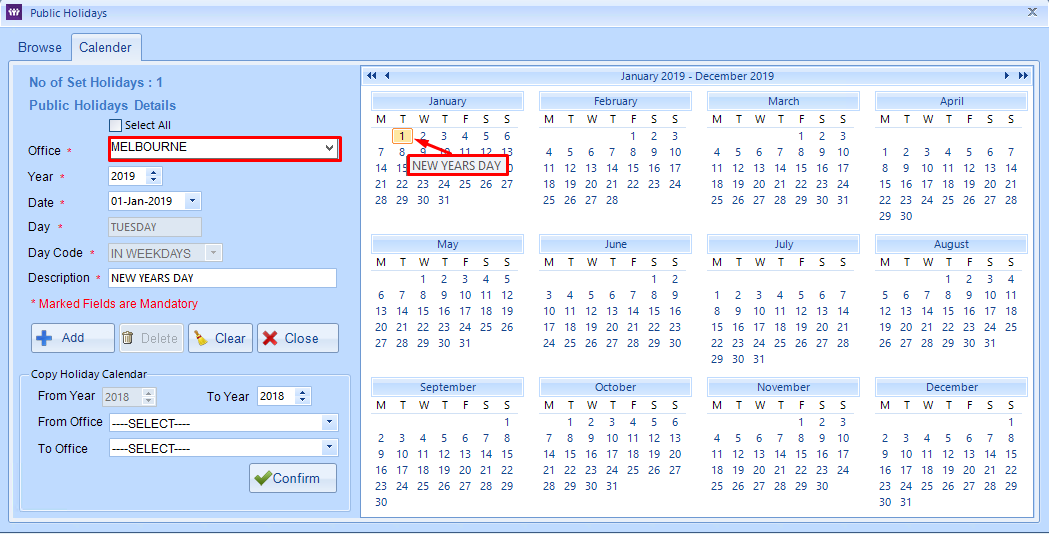 Once all mandatory details are entered you can select the Add button to create the Public Holiday. The system will automatically select the Day and Day Code as per the Date selected.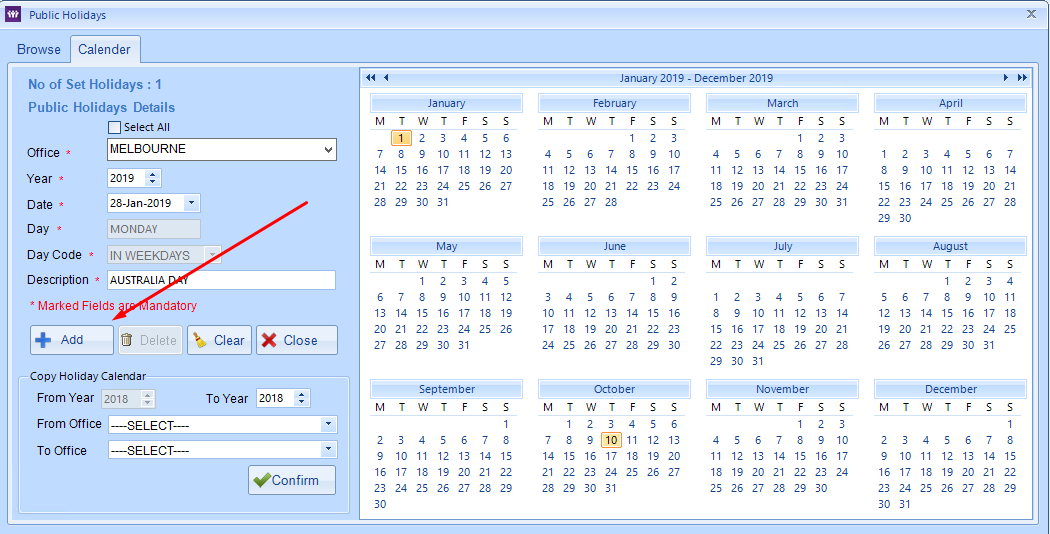 There is also the option to duplicate holidays from one office to another and from year to the next.

For example rather than entering all entries one by one could copy the holidays from the previous year and amend the Public Holidays where the date is different from the previous year.

To copy the Holiday Calendar from the previous year select the From and To Year, From and To Office then hit confirm.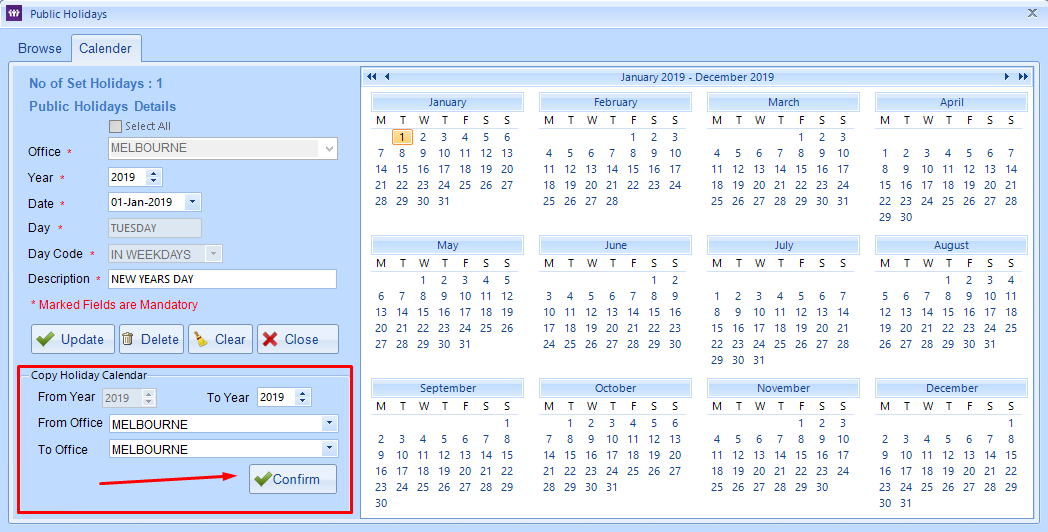 How to Edit an existing Public Holiday
Double click on the date within the Browse tab, this will populate the Calendar screen with the saved Holiday details.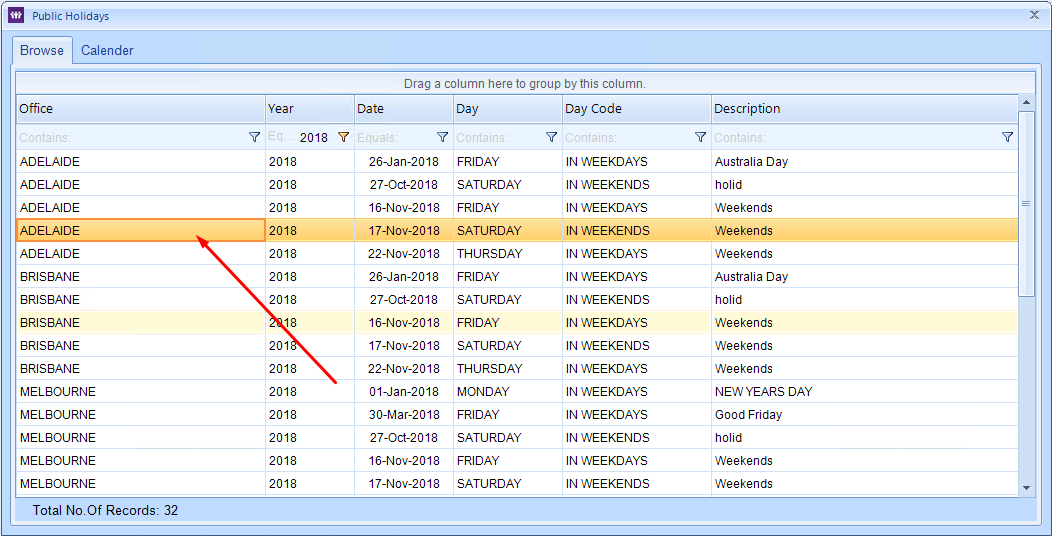 From here you can update the necessary information and select update. If the entry is completely incorrect you can delete the Holiday by selecting the delete button.