E-mail template feature in Allocations screen enables the Agency staff to send a quick email either to Members/Clients with details of a selected shift in allocations screen.

To start using this feature, agency have to first create templates from Masters in the Web-Portal as shown below...

Go to Masters > Main Masters

Now, before creating a Email Template, you first need to create an Email template type as shown in the screenshots below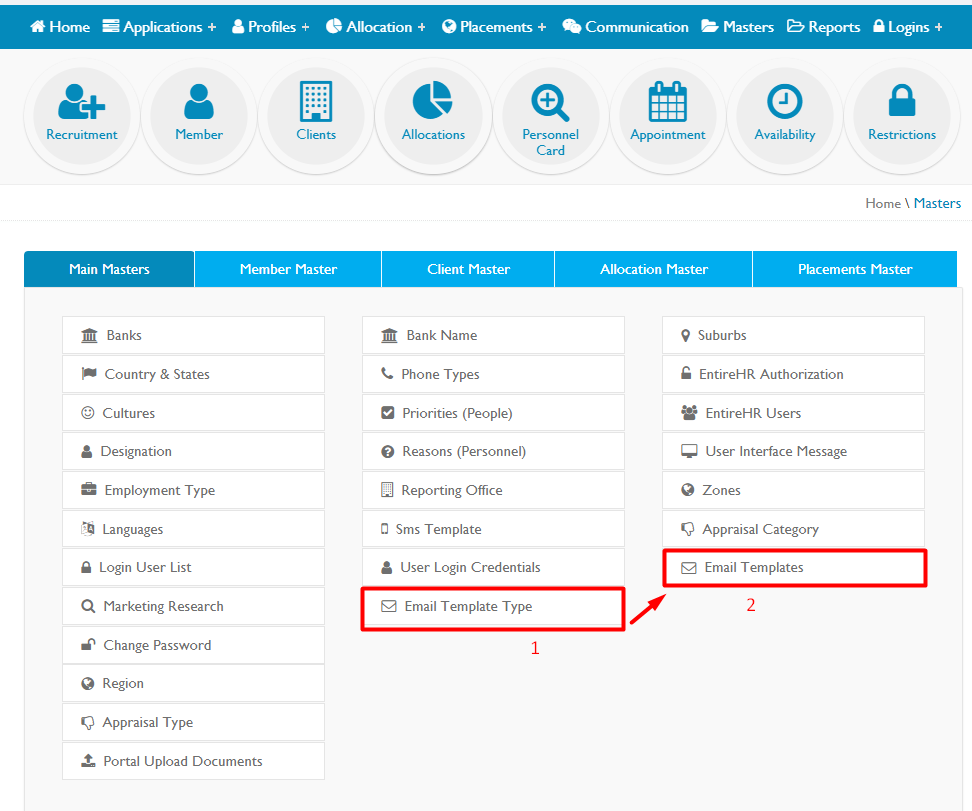 A click on the Email Template Type takes you to the screen below where you can define the name of the template and to which user type it is applicable for.


Then go to Email Templates > Click on Add New Email Template >

Select the Email template type that you have created earlier from the drop down menu and fill in all required fields as shown below.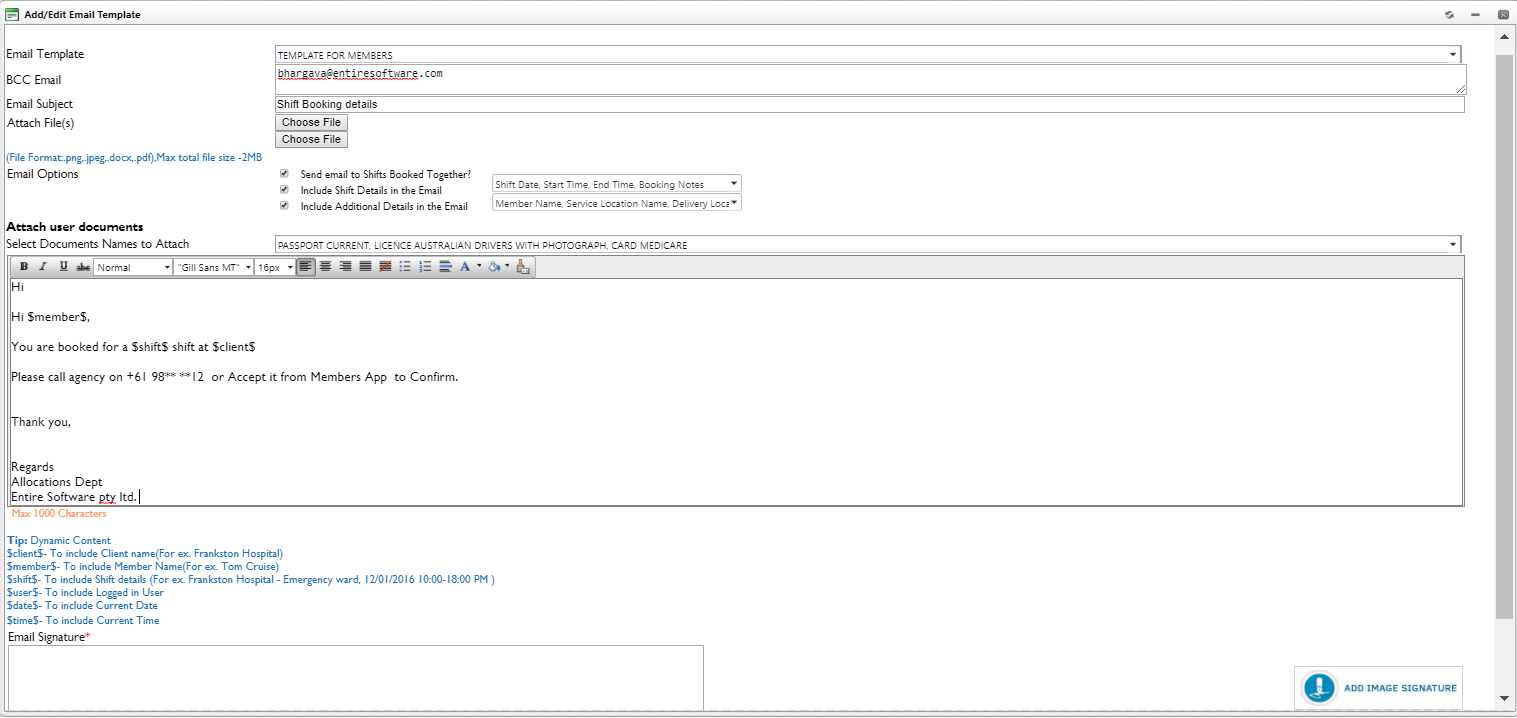 Once all this setup is done, you can go to the allocations screen and Click on any SHIFT STATUS gets you the screen shown below