Within EntireHR you can post Permanent or Contract Placements for your Members to view and apply for through their Online Portal.

To create a new Job entry please follow the below steps.

1. Hover your mouse over Placements2. Select New Job Entry

3. Enter in the placement details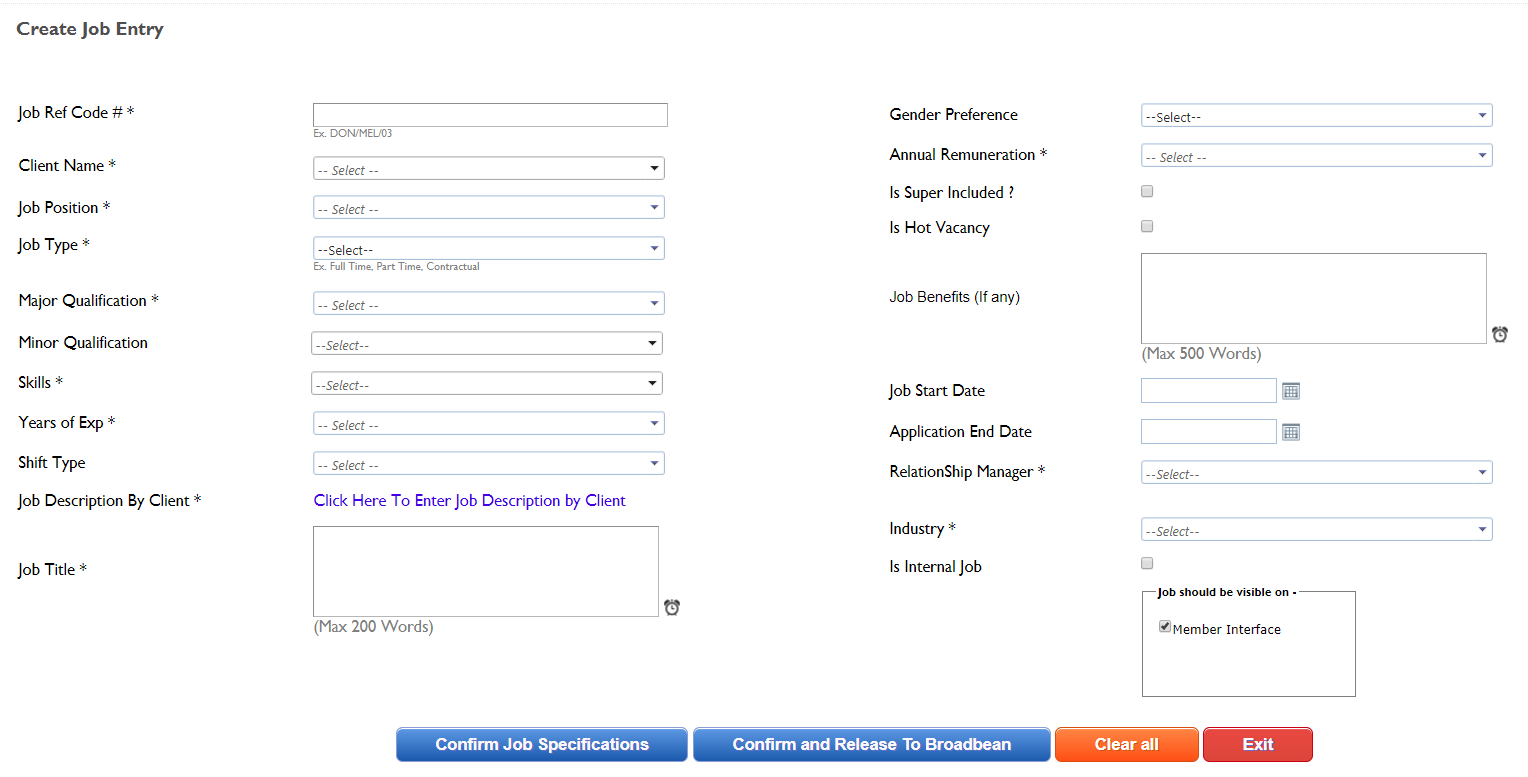 Once a Job is confirmed it will appear on the Members Online Portal under the tab "New Jobs" (Example Below).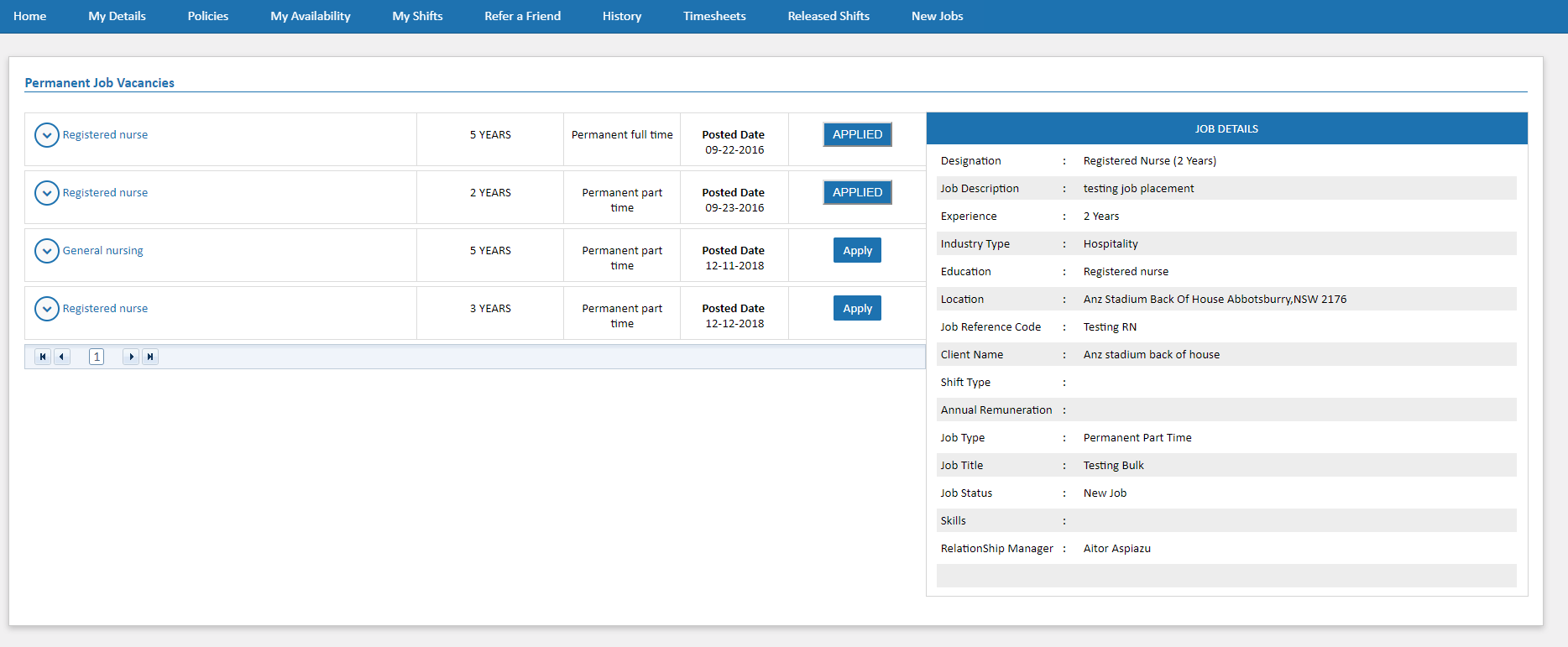 For current Members to apply they will only need to select the Apply button for the applicable position and their details will appear within the Job entry.


Once the Job has been confirmed you can view any Members that have applied by going to Job Search.


Within the Job Search you have the option to apply data in the fields in the top section to Search and filter your results.


To view the members who have applied for a Placement select the icon in the far right column.