This usually happens when you create a new client and the status of that client is not Active.

This issue can be resolved from the Client details page of Web Portal.

Select the Client and change the status to CLIENT ACTIVE as shown in the screenshot below and SAVE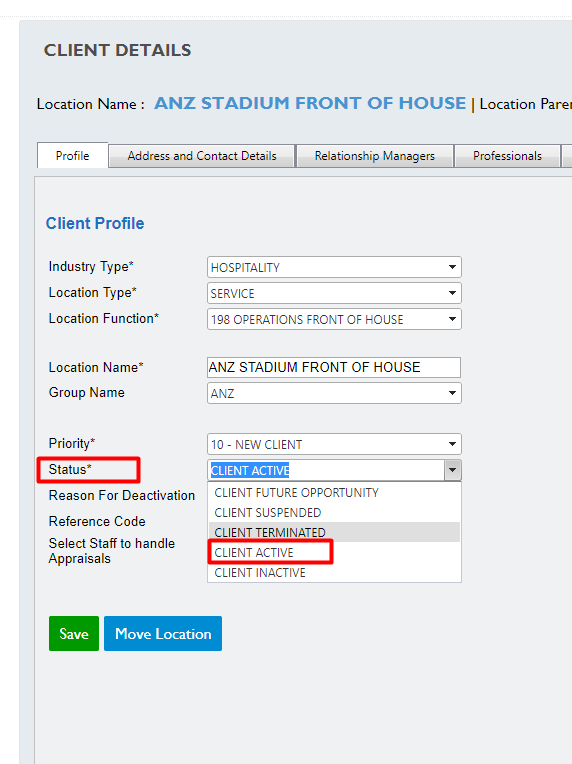 Now go back to the bookings screen and you would be able to do bookings for this client.