Yes! You can move any client type that is Admin, Admin and Service, or Service. - Delivery locations cannot be moved.

This can be particularly handy if you've made a mistake creating the initial client or if your clients have moved around or been bought out by another group.


Click on the client you wish to Move " "

Click the Move Client Button

Select the Parent/Admin to move the client too

Click Confirm Transfer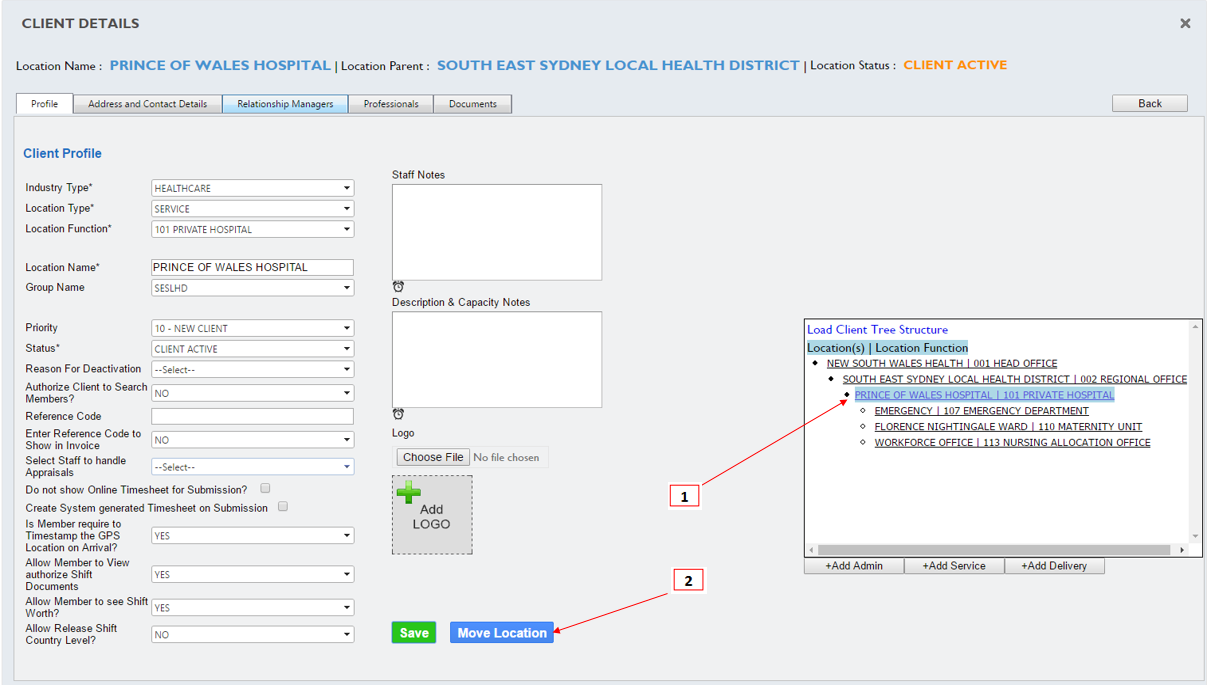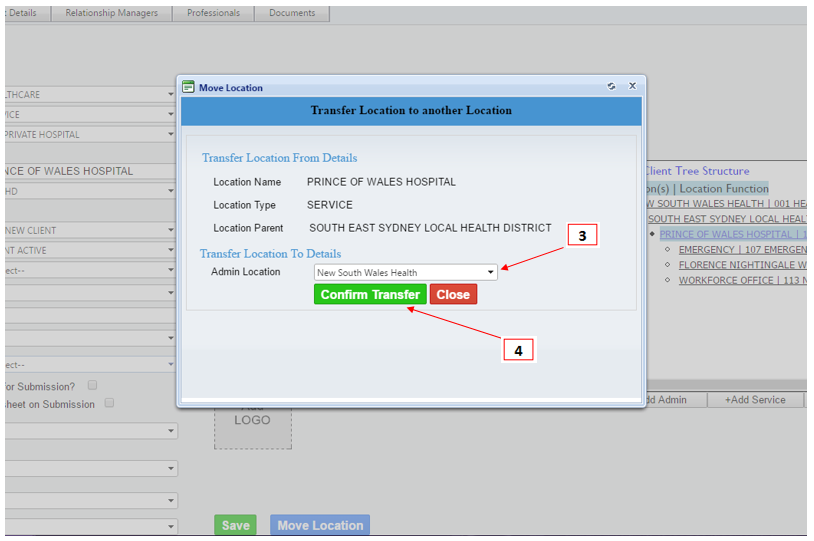 Please note: If you have current shifts booked with this client you must either rebook the shift or finalise run the payroll for the shift before you can apply the new client profile changes.