Within EntireHr Members have the ability to submit travel Claims for shifts at applicable locations. The settings to allow Travel Claims for locations can be accessed with the Client profile in the finance portal. For further information on how to allow Members to Claim Travel Allowance for locations please visit:

One of the Mandatory fields when allowing Travel Claims to a location is the instructions you wish to show in the App as part of the submission process. If there is no instructions available within the drop down box or you wish to create new instructions please follow the below steps.

How to create Travel Instructions

Within the Staff Portal

1. Select Masters found in the main drop down menu

2. Select Client Master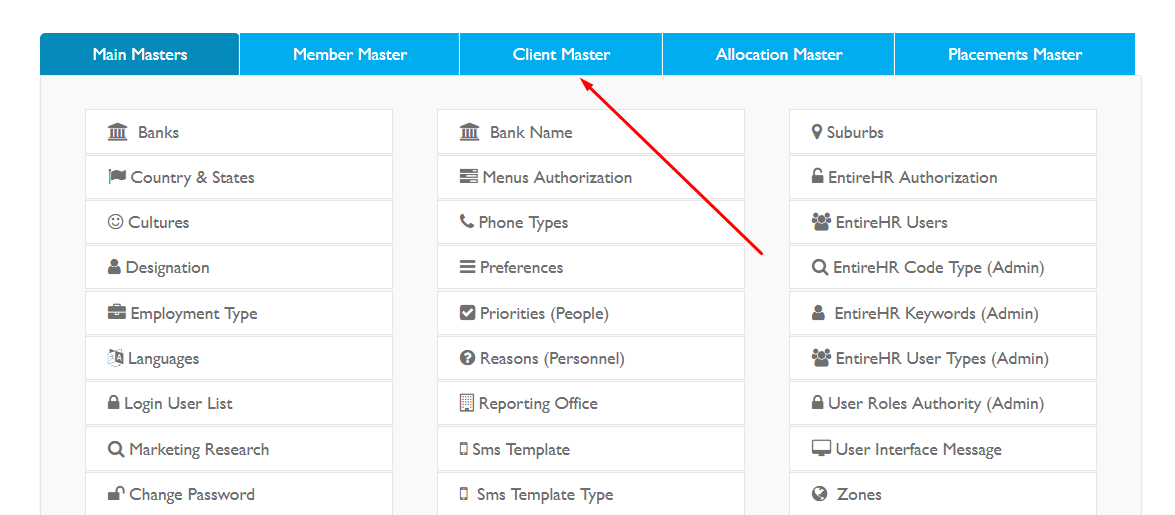 3. Select Travel Parameters


4. Select the + Add new Travel Instructions


5. Enter in data in a Travel Code (Name), Travel Description (Instructions) and ensure Status is ACTIVE.

6. Select the Green Tick to save.