Within the Client Portal professionals can be provided access to approve or dispute timesheets submitted by Members. To allow access to this feature please check the location has Authorise Timesheet Yes in Online Permissions and a Professional Type with Access.

This can be accessed within the Approve Timesheets tab in the top menu.
Clients can select Approve timesheet if they are happy with the submission by a member. If not and they wish to dispute the submission they can adjust the shift timings and break and select dispute timesheet. The system does not automatically accept the changes made by the client as this may not reflect what the Member indeed worked or agreed upon with the staff on duty.

Once a shift is disputed by a client it is then shown the Members App as a disputed timesheet for the Member to review.

The screen displays the information for the Member to Agree or Disagree. Example below.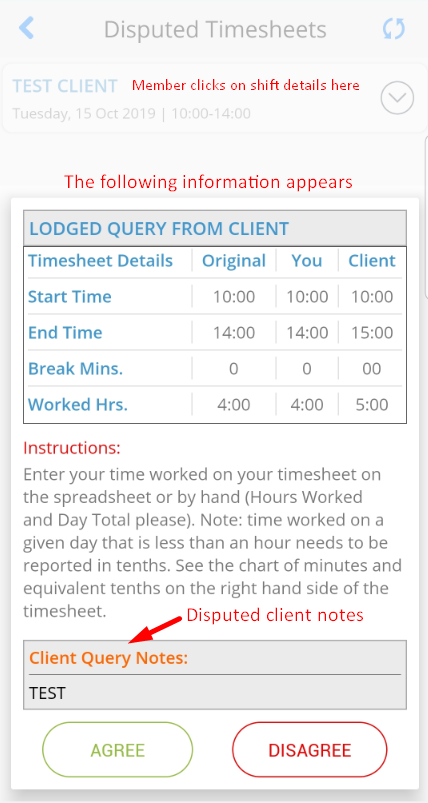 If the Member agrees with the changes made by the client this will change to Client Approved. If not, this will be left open for internal staff to mediate.